September 2018 Newsletter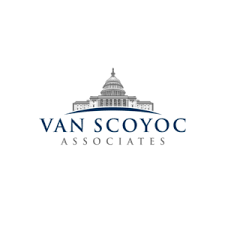 Prepared by Van Scoyoc Associates
 FISCAL 2019 LABOR HHS BILL SIGNED INTO LAW
On September 28, President Trump signed the Fiscal Year 2019 Labor, Health and Human Services Appropriations bill, which includes a $2 billion increase for the National Institutes of Health. Read more here.
OPIOID AGREEMENT REACHED
On September 25, House and Senate leadership announced that a bicameral and bipartisan agreement had been reached on a broad legislative package addressing the opioid misuse and overdose epidemic.  Read more here.
GAO REPORT: ADOLESCENT AND YOUNG ADULT SUBSTANCE USE
On September 4, the Government Accountability Office (GAO) released a report on the use of federal grants for prevention, treatment and recovery support services and related research for adolescents and young adults.  Read more here.
MONITORING THE FUTURE SURVEY RESULTS ON SUBSTANCE USE TRENDS
According to federal data released on September 5, the proportion of young adults not in college who report using marijuana on a daily basis hit a record high in 2017. Read more here.
PURDUE OFFERS FREE OPIOID THERAPY
The company that created OxyContin is offering free doses of an opioid-abuse treatment as part of its offer to resolve more than 1,000 lawsuits accusing the drugmaker of helping fuel the opioid crisis, according to people familiar with the negotiations. Read more here.
FDA APPROVES NEW DOSE STRENGTH OF TREATMENT FOR OPIOID DEPENDENCE
On September 7, the Food and Drug Administration approved Cassipa (buprenorphine and naloxone) sublingual film for the maintenance treatment of opioid dependence. Read more here.
FDA THREATENS TO PULL FLAVORED E-CIGARETTES
On September 12, the FDA gave five makers of flavored e-cigarette 60 days to submit plans to curb the use of their products by youths or risk having them pulled from the market. Read more here.
OPIOID WARNING LEGISLATION
Senators Edward Markey (D-OR) and Orrin Hatch (R-UT) introduced legislation aimed at consistent prescription opioid labeling in an effort to battle the ongoing overdose epidemic. Read more here.
DISASTER RELIEF GRANTS EXPANDED FOR WORKERS HIT BY OPIOID CRISIS
On September 17, the Labor Department issued guidance that would allow states to expand the use of grants for workers dislocated by federally declared disasters to individuals affected by the opioid crisis. Read more here.
ANTI-E-CIGARETTE CAMPAIGN
On September 18, the Food and Drug Administration launched "The Real Cost" Youth E-Cigarette Prevention Campaign, a new, comprehensive effort aimed at educating kids about the dangers of e-cigarettes. Read more here.
FDA FINALIZES UPDATED OPIOID SAFETY PROGRAM
On September 18, the FDA finalized a new safety strategy for opioids. The risk evaluation and mitigation plan (REMS) now includes immediate release opioids along with longer-acting forms of the drugs. Read more here.
SENIORS STRUGGLE WITH OPIOIDS
Seniors hospitalized with opioid-related diagnoses increased more than 50 percent and opioid-related ED visits increased more than 100 percent between 2010 and 2015, according to an Agency for Healthcare Research and Quality report released on September 18. Read more here.
OPIOID TREATMENT RULES
Opioid addicts can access medicine for their opioid use disorder through their computers thanks to a policy shift that allows certified professionals to write buprenorphine prescriptions online. Read more here.
HHS WORKING TO DEVELOP BETTER OPIOID OVERDOSE REVERSAL DRUG
HHS has partnered with Opiant Pharmaceuticals to develop an intranasal form of nalmefene — a drug that could be much more effective than naloxone at reversing opioid overdoses, especially those involving fentanyl. Read more here.
SURGEON GENERAL'S OPIOID REPORT
On September 20, the US Surgeon General issued an update to the 2016 Surgeon General report on opioids. Read more here.
DEA CLEARS WAY FOR CANNABIS-DERIVED EPILEPSY DRUG
A cannabis-based drug that treats two rare types of childhood epilepsy can be put on the market after the Drug Enforcement Administration categorized it as a schedule V drug. Read more here.
HOUSE E&C LEADERS PROBE FENTANYL SHIPMENTS, TRAFFICKING
Bipartisan leaders are asking the State Department, Homeland Security and DEA to explain their efforts to curb the synthetic drug, which has been a major cause in opioid overdoses. Read more here.