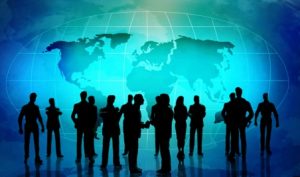 CPDD Membership Applications Next Deadline is
May 31, 2023
Effective Now!  Sponsors and Sponsor Letters are Not Required
for Membership Application!
Submit a Membership Application
Click here to view application instructions and criteria for membership in PDF format.
ACCESS MEMBERSHIP GUIDE
Application for Membership in the College on Problems of Drug Dependence, Inc.
The College on Problems of Drug Dependence (CPDD) is an interdisciplinary research society whose members address problems of drug dependence in the broadest range of scientific disciplines, including chemistry, basic biology, pharmacology, neuroimmunology, behavioral science, psychiatry, clinical research, sociology, psychology, anthropology, history, epidemiology, and prevention.
General Guidelines for Membership

There are four levels of membership (described in more detail below):

Member-In-Training
Associate
Regular
Fellow

The Membership Committee reviews applications for membership and provides recommendations to the CPDD Board of Directors (BOD) regarding each applicant. Approval of Associate, Regular, and Fellow applications is by the BOD. Approval of Member-In-Training applications is by the Chair of the Membership Committee and occurs monthly. The Membership Committee uses the criteria provided below in assessing potential candidates for membership. In most cases the potential candidate will have attended, authored presentations at, or otherwise participated in, several recent annual meetings or other activities of the CPDD.
The Membership Application is an on-line submission process that can be found on the Membership Benefits & Applications page of the CPDD website. All materials must be in English, or an English translation provided for relevant documents (for example, of abstracts for publications that have appeared in non-English language journals).
Annual dues for CPDD are $200.00 for Regular, Associate, and Fellow members, and $50.00 for Members-In-Training. Applicants should NOT enclose a payment with their application. They will be billed if their application is accepted. Membership begins upon receipt of annual dues.
Criteria for Membership and Other Information

Membership Types
For further information or guidance contact:
CPDD Executive Office
5034A Thoroughbred Lane
             Brentwood, TN 37027
             Phone: (615) 432-0099
Fax: (888) 417-3311