Why should I apply to be a CPDD member? 
What are the specific benefits for being a CPDD member?
Opportunity to access CPDD listserv, increased networking opportunities, ability to serve on committees
Discounted conference fees – Taking into account membership dues, members save $50+
Access to CPDD's scholarly journal: Drug and Alcohol Dependence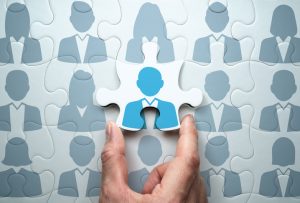 What are the types of CPDD memberships?
Members-In-Training – Typically a graduate student, medical student postdoctoral fellow, or an individual who has completed graduate/postdoctoral training within the past 5 years. This type of membership includes a discounted membership rate ($50/year) and discounted conference registration, while still including many of the benefits of membership. One important distinction is that Members-In-Training are not allowed to vote in Board of Director elections.
Associate Member-Typically a junior to mid-career level investigator who has made significant contributions in a basic science, clinical research, or other scholarly field relevant to the problems of drug dependence (determined by CPDD)
Regular Member– Typically a mid-career to senior level investigator who has a meritorious record of publication in a basic science, clinical research, or other scholarly field relevant to the problems of drug dependence (determined by CPDD).

Fellow – Longstanding members of the CPDD community who have made exceptional contributions to their field and CPDD.
Who should I contact if I have questions about my membership level?
If you have questions about your membership level, reach out to the CPDD Executive Office at info@CPDD.org.
If I have a certain number of publications, am I required to move up to the next membership level?
Publications are one of several accomplishments considered when somebody applies for a membership level.  Just because you have a certain number of publications does not guarantee that you will be elevated to a higher membership level.
I am no longer a student; do I still qualify to be a member-in-training?
Post-doctoral fellows can remain at the member-in-training level so long as the College has annual documentation that you are still either a student or a post-doctoral fellow.
Application Process: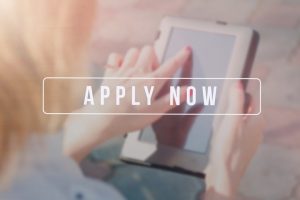 What should I include in my application to be a member of CPDD?
Generally, you will need an up-to-date CV, a Scholarly Research Commitment Statement, and current member sponsorship letter(s). Application material requirements are different for each level of membership (see table below).  Requirements are described in more detail here.
 
Up-to-date C.V.
Number of sponsor letters
Statement of commitment
Other requirements
Member-in-Training
Yes
0
Yes
Certification of trainee status by faculty member
Associate
Yes
0
Yes
Representative reprints of original work
Regular
Yes
0
Yes
Representative reprints of original work
Fellow
Yes
4
Yes
Letter of interest

2/4 sponsor letters must come from current CPDD Fellows
When should I apply for membership?
Member-in-training applications are reviewed regularly throughout the year. Applications must be received by March 1st to be considered for the discounted registration fee for the in-person annual meeting.  Application submission deadlines for Associate, Regular, and membership upgrades are reviewd six times per year with the current deadline posted on the membership page of the CPDD website.
For further information or questions please email info@cpdd.org.